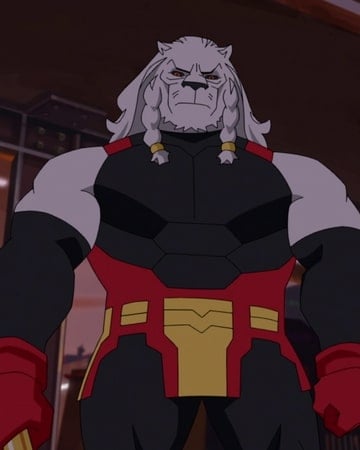 Last seen:
7 hours ago
Last week:
0 hours
Total:
124 hours
Avg. rating:

youre mine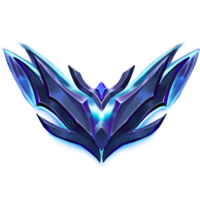 Send Message
---
Always ready ! If you wish to schedule a session check out the contact info at the bottom.
Providing Coaching on: EUW, NA, EUNE, TR, RU, LAN, LAS, BR, OCE
A LITTLE BIT ABOUT ME:
Hello my name is Nikola, aka Locke, and I've been playing League for over 5 years.
The season I started playing (S3) was the season I finished as platinum 1, and hitting master in season 4, which took hard work, dedication, and most importantly, the drive and mindset to improve but it was a very real and achievable task.
Ever since hitting master/challenger ELO in season 4, I've consistently reached the highest of ELOs throughout all of the seasons including season 8.
I have vast competitive experience, both playing and coaching for a multitude of regional / semi-professional teams.
I am very up to date with the newest developments in the metagame, which champions and counter-picks to watch our for, and also have knowledge of a lot of sleeper strategies / matchups that none of the analytics websites can accurately show you.
Some additional info about me : I've also been a very high tier level player in many other games such as achieving gladiator in Legion season 2 and 3 in World of Warcraft, reaching Grandmaster tier in Overwatch (3rd competitive season), multiple Legend finishes in Hearthstone, Global Elite in CS:GO and Champion tier in Battlerite.
As you can see from my achievements, gaming surpasses a hobby for me, it is my passion, and I wish to pass on the many things I've learned during this period of hardcore gaming to other people who may not have had the luxury of playing games day in, day out.
WHAT I PROVIDE:


Top, Jungle, Mid, ADC, Support coaching, whatever you wanna play, I'll help you play it even better


Knowledge of what to pick and when is the best time to do so


How to increase your soloQ winrate but also become an overall better player


Macro level, what objectives to prioritize on the map, how to plan your next move in advance and what minor things to sacrifice in order to get a major advantage


Micro level, combos, tips & tricks for your main champions and how to become a true master at them


When and where to trade, skirmish or teamfight


Optimized build/rune paths for any champion you wish to master, based on your current and future skill level


Pushing your advantage, finishing games and making short work of your opponents


HOW DOES ALL OF THIS WORK?
Overall, anything that I write here can't give you an exact idea of the ways I will help you improve as a player.
Pick an hour with me, and I assure you that you will not regret it.
Find out first-hand how I can help you improve your overall play, mindset and perhaps most importantly, winrate.
Don't worry about those 60 minutes passing, I'll help you out until we finished the whole segment.
WHAT DOES A USUAL LESSON LOOK LIKE?
1 Hour Lesson:
We'll talk about your goals as a player, what you wish to improve / specialize on, and after we come to a conclusion, we proceed to analytical side of things. We can check out a replay or a VOD, where we can see some of the more common mistakes being done, and what you can start improving on. I can also stream you / or we can hop into a game so I can show you how some of the things you wanna do / improve on work in practice. After this we can do a short list on some of the crucial things to improve on.
2 Hour Lesson:
Our 2 hour session will include all of the things from the 1 hour one and will additionally provide us with enough time to focus on more roles, champions, macro and mechanical advice tailored to your pool of champions and overall playstyle.
3(+) Hour Lesson:
In our 3+ hour session I'll be able to teach you many different segments of the game both from a strategic and live-gameplay standpoint. In these lessons, I'll help you in the understanding of pretty much all aspects of the game, from miniature mechanical plays, when and where to move around the map and roam, when to invade, when to trade, how to manage your minion wave, in-game mentality and ultimately be able to single-handedly carry a lot of the games you might have previously thought are unwinnable.
I'll see you soon
CONTACT
Feel free to add and contact me on any of these media:
-SKYPE: dzonipetroni
-DISCORD: Ruin#5681
-E MAIL: [email protected]
Any questions will be quickly answered and any sessions swiftly booked, thank you and have a wonderful day!
PLEASE CONTACT ME VIA E-MAIL / DISCORD FOR A INSTANT REPLY THANK YOU!
---
p*************@gmail.com (22/04/20 21:34:35)
(after 2 hours)
Replay friendly and good coach.
---
p**********@gmail.com (12/04/20 21:32:17)
(after 3 hours)
Very good coach! Made me aware of some mistakes and simple things to improve. I will see him again.
---
m*********@gmail.com (23/03/20 22:58:48)
(after 2 hours)
Very friendly, knowledgeable and extremely professional- understands the game at a very high capacity. I would highly recommend to anyone looking to improve their game.
---
d**********@hotmail.com (14/03/20 20:25:05)
(after 1 hour)
Great coach! Helped me find mistakes in a plat 2-3 game! Very few coaches can teach at this high of a macro level!
---
d**********@hotmail.com (09/01/20 19:49:01)
(after 1 hour)
Great review of the meta! No better way to be prepared for the upcoming changes and hidden meta's than a session with him!
---
r*********@reefbuilders.com (23/12/19 15:15:32)
(after 9 hours)
Great! Awesome Tips! Sorry this took so long - R
---
d**********@hotmail.com (28/10/19 19:35:38)
(after 1 hour)
Great coach! Went over more indepth mechanics at a high tier.
---
a******************@web.de (02/08/19 14:16:06)
(after 3 hours)
As always very informative and funny, defenetly a 5 stars coach!
---
s**************@outlook.com (01/08/19 04:16:24)
(after 2 hours)
This coach was awesome. Gave me some great pointers that I will work on and hopefully help me win some more games in the long run!
---
t******@hotmail.com (22/07/19 20:32:09)
(after 1 hour)
give him pay raise!! He was honest and helpfull.
---
| | | | | | | | | |
| --- | --- | --- | --- | --- | --- | --- | --- | --- |
| Champion | Wins | Defeats | Win Ratio | Kills | Deaths | Assists | K/D/A Ratio | Creeps |