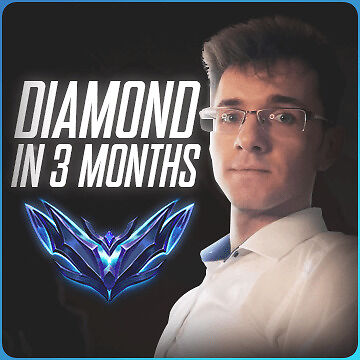 Last seen:
1 month ago
Last week:
0 hours
Total:
13 hours
Avg. rating:

xblademojo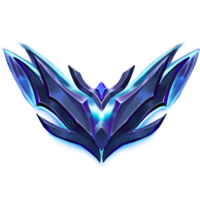 Send Message
Discord: xblademojo#9742
---
Welcome! I would like to introduce myself for a moment, to let you know me better my Friend :)
Quick Why xblademojo?
My Student IRL Review about me


Highly Developed Empathy and Understanding.


Fastest Growing coach at bettergamer.com since 2k20


Coachings sessions uploaded and recorded for you :))


Access to my discord community and the student support zone


Booster for 4 years, experienced every elo before and your "teammates"


Winner Mindset + Teaching how to shot call, so sheep will follow


I have been playing League since season 3, where i already achieved plat4 in the first season of my journey, after that I was able to achieve more ambitious ranks which people want so hard, without even experiencing something like being hardstucked.
All thanks to my pure winner mindset.
Currently, I'm able to coach you at every lane you wish, due to my flexibility and role swapes during my all seasons.
What can I offer?
Overall, important knowledge of the game including:


Laning Phase


Wave Management


Decision Making- Factors /Map Awareness


Macro/Micro Game


Proper usage of advantage/snowball


Draft Phase (Champion select analyse&more)


Whole Game Understanding


Proper Mindset development


Specific Champion Requests


Why should you choose me?


Ambitious and energetic person, who always gives 200% during the coaching sessions.


I'm appreciating your trust, i wont finish the coaching session untill we will make sure you understood everything I explained.


I'm looking at you as my friend and student, not as a customer, I always wish to help and I really would like to see your growth as one of my students


Professional work environment


Professional coaching tools+ high quality


Ex. Top1 Annie world and Kassadin euw


How coaching looks like?
We are doing it through discord, by screen sharing.
Firstly i recommend to analyse one of your replays chosen by you, after that i know the way we should continue, usually first time it goes like this:
Replay analyses ---> Live Coaching ---> Analyse of the live coached game (3 hours session).
The rest is adjusted to the customer preferences and the aspects i notice that we have to work on :>
Other possible ways are:


Me playing the champ you choose and preparing the vod for replay analyze


Duo'q Coaching Games


Practice Tool Mechanic Lessons & more!


1 vs 1 Games


I'm always giving my students the possibility to rewatch live coaching sessions, vods of my gameplays by uploading them only for their private use.
note: not coaching zoe
Roles
Languages
Purchase (30€ / hour)
---
c****************@gmail.com (14/01/22 14:35:31)
(after 3 hours)
Amazing coaching! definitely worth the price
---
d*********@hotmail.com (13/08/20 11:08:10)
(after 2 hours)
:)
---
d***********@gmail.com (23/03/20 20:36:55)
(after 2 hours)
Great live coaching, improving in wave management and decision making.
---
d***********@gmail.com (22/03/20 20:15:42)
(after 2 hours)
Amazing
---
d***********@gmail.com (22/03/20 17:19:04)
(after 3 hours)
Great coaching session!
---
s**************@hotmail.com (28/02/20 11:14:59)
(after 1 hour)
perfect lesson!!!!
---
| | | | | | | | | |
| --- | --- | --- | --- | --- | --- | --- | --- | --- |
| Champion | Wins | Defeats | Win Ratio | Kills | Deaths | Assists | K/D/A Ratio | Creeps |