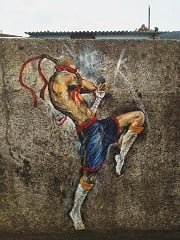 Last seen:
51 seconds ago
Last week:
0 hours
Total:
15 hours
Avg. rating:

ratirlChillin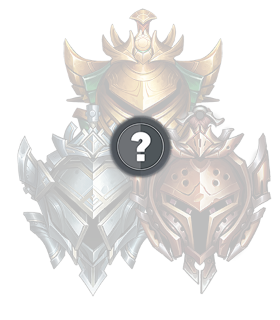 Send Message
---
rank 1 season 4
rank 1 season 5
League & Ranks
I have been playing League of Legends since season 2, in which I ended at around 1900 Elo (~platinum). Once the ranked system changed on season 3, I managed to get Diamond 1 with 97 lp on Europe West, where I was struggling to hit challenger because of the flawed MMR system (+0 points with wins).
Once Season 4 started, I began playing a bit on the Nordic & East server which seemed quite easy compared to Europe West. I managed to get Challenger there within a week and later by playing more I got Rank 1 on soloq which I will also link in a pic.
A short summary about me
Current rank:Master
Age: 23
Nationality: Albanian
My main role: Jungle
Champs i have mastered in a couple of years are:
Nidalee, Lee, Reksai, Elise, Nocturne, Kha'Zix, Gragas , J4, sejuani , xin
Short summary about what coaching will include:
Getting to know you and have a discussion
How to climb elo and focus on champs u wana improve
Jungle pathing , iteamization , runes , match ups
Spectating and analyse your gameplay on order to point out your mistakes what u could have done better and work on it how to improve
---
s********************@gmail.com (23/12/19 12:41:01)
(after 2 hours)
very good coach
---
b*******@wp.pl (06/12/19 01:05:26)
(after 3 hours)
Great coach
---
v****@live.it (30/09/19 21:08:59)
(after 2 hours)
I really enjoyed this coaching section, he was very good at pointing out your mistakes without making you feel bad about it. If you feel stuck at your elo but you have no idea what you could do better than I definitely recommend him if you want main jungler. Cheers
---
c**************@selu.edu (29/01/18 01:28:49)
(after 1 hour)
Absolutely wonderful coach. Explained everything i needed to learn and work on.
---
a**********@gmail.com (07/07/16 02:48:18)
(after 2 hours)
He is realy friendly and try to give us all what he know, his jungle is amezing and he giving very good tricks and tips for other lanes too, also helped me to find confortable champions
---
a************@Hotmail.com (18/06/16 03:42:21)
(after 1 hour)
Jurgen i recommand him For Everyone want Improve his Game Skills and achive the mindsets of Pro players about Jurgen he main jungler master and other roles he is dimond 1 level and what i liked the most his personality as playing with your friend not just normal person doing a job when he coach he do it from his heart as gantlemen he have his own technics that will unlock your spirit "the quieter you become the more you are able to hear"
---
| | | | | | | | | |
| --- | --- | --- | --- | --- | --- | --- | --- | --- |
| Champion | Wins | Defeats | Win Ratio | Kills | Deaths | Assists | K/D/A Ratio | Creeps |