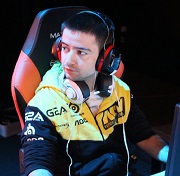 Last seen:
1 week ago
Last week:
0 hours
Total:
171 hours
Avg. rating:

cilium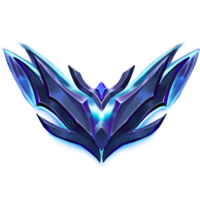 Send Message
---
Discord: cilium#5997
E-mail: smurfingclm3@gmail.com
Skype: lachezar.kochev
IF YOU ARE FROM EU, WE CAN POSSIBLY DUO AS WELL FOR SOME FREELO :P
Hello! I'm cilium, Challenger EUNE, Master player on EUW.
I've competed in numerous MOBAs, played professionally in both Dota 2 and HotS and was semi pro in League for a bit playing in Eternity Gaming alongside people like Vander (ROCCAT, H2K), AoD (mouz, H2K) and Mozilla (FNC Academy).
In League I mostly focused on local tournaments and won a ton of them, including a 3rd place finish in ESL Balkans League in 2013.
I've also worked for professional teams as a head and assistant coach for RoX Academy (RU Challenger) and Ventus (DK) respectively.
I can coach for all roles, my game sense is really good and I'm an excellent theorycrafter. I'm the type of guy that spends half his time watching replays and theorycrafting. Whenever I give you a set-up for runes, masteries or champion picks, I can guarantee you that 99% of the time it would be the most efficient way you could do it.
My method of coaching involves mostly replays or watching a game live through shared screen, we can also Duo Queue while I teach you.
I keep track of the lessons and give you the notes after it.
What can you expect from my lessons:
-> Runes and Masteries, best champion picks for your role in the current META (finding suitable OP champs in the current META that will make it as easy for you to climb as possible)
-> General talk with you about what your goal with League is (reaching a certain rank/ general improvement/mostly having fun)
-> Lane control - when to push and when not to, how to slowpush, how to freeze lane
-> Level 2 power spikes
-> How to trade efficiently on lane without investing too many resources or how to outsustain/choke opponents slowly
-> Farming better
-> Jungle ganks timings
-> Mind games with vision
-> Little gimmicks and tricks you can use/abuse in your games
-> Using statistics to your advantage
-> Knowing your own personal power spikes and your team's
-> Specific match-ups and counter picking
-> Objective prioritization
-> Translating your advantage on other sides of the map or being able to do damage control when you're behind (cutting your losses)
-> Playing to your champion's strengths and weaknesses
-> Mindset in Solo Q and how vital it is
Some extra pictures that showcase my skill:
Carrying Gambit Edward in SoloQ featuring AD Leona top on my team
Febiven kind of complimenting me and my duo's play on botlane, xPepi in the game as well xD
Carrying ROCCAT freddy in SoloQ
Diamond 1 on EUW in S6 (Master MMR) with 31-9 stats, 90% of the games solo, playing all roles and different champs, also a beast Nunu game at the bottom, #DISCOBABY
3rd place Balkan League with Bulgaria's Finest
Winning Dreamhack Tours with Na`Vi Heroes of the Storm
---
l***********@gmail.com (20/12/19 18:34:03)
(after 2 hours)
Very nice guy!
---
c*************@163.com (26/10/19 19:25:41)
(after 2 hours)
great coaching, gave me a indepth look into my gameplay and fixed some obvious mistake I am currently having
---
f*************@hotmail.com (26/10/19 18:05:05)
(after 5 hours)
Helped me understand when a specific build is better and how to best use their strengts. Also identified the things that I need to work on to become a better player
---
u*********@gmail.com (10/10/19 01:56:22)
(after 3 hours)
Just did a 20 min session.
---
f*************@hotmail.com (05/10/19 13:16:01)
(after 4 hours)
Good macro and helped me identifying the key points I have to improve and to make my games easier. Next time I'm stuck in climbing I'll request more lessons to figure out the reasons.
---
w****@uncc.edu (18/08/19 16:02:50)
(after 3 hours)
Awesome coach. Helped me climb like never before! Will be back
---
s********************@gmail.com (10/08/19 22:31:52)
(after 4 hours)
very good person and gr8 overall quality of coaching
---
o********@gmail.com (05/07/19 10:59:13)
(after 3 hours)
awesome coaching in depth review of games and easy to understand teaching method
---
h***************@gmail.com (22/06/19 09:09:03)
(after 2 hours)
great coach teaches you not only gameplay and how to play your role at its best, but macro play! highly recommend
---
i**************@yandex.com (22/06/19 08:59:31)
(after 2 hours)
Really good coach
---
| | | | | | | | | |
| --- | --- | --- | --- | --- | --- | --- | --- | --- |
| Champion | Wins | Defeats | Win Ratio | Kills | Deaths | Assists | K/D/A Ratio | Creeps |