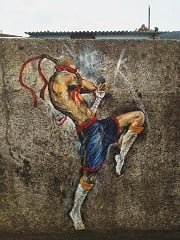 Last seen:
3 hours ago
Last week:
0 hours
Total:
37 hours
Avg. rating:

TURBO PLAYER 123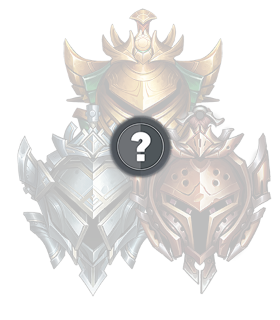 Send Message
Discord: yellow#6194
---
rank 1 season 4
rank 1 season 5
League & Ranks
I have been playing League of Legends since season 2, in which I ended at around 1900 Elo (~platinum). Once the ranked system changed on season 3, I managed to get Diamond 1 with 97 lp on Europe West, where I was struggling to hit challenger because of the flawed MMR system (+0 points with wins).
Once Season 4 started, I began playing a bit on the Nordic & East server which seemed quite easy compared to Europe West. I managed to get Challenger there within a week and later by playing more I got Rank 1 on soloq which I will also link in a pic.
A short summary about me
Current rank:unranked innactive on main acc but finished grandmaster previews season on smurf
Age: 25
Nationality: Albanian
My main role: Jungle
Champs i have mastered in a couple of years are:
Nidalee, Lee, Reksai, Elise, Nocturne, Kha'Zix, Gragas , J4, sejuani , xin
Season 11 ended 700 lp grandmaster on euw with 69% winratio playing mostly nidalee
Short summary about what coaching will include:
Getting to know you and have a discussion
How to climb elo and focus on champs u wana improve
Jungle pathing , iteamization , runes , match ups
Spectating and analyse your gameplay on order to point out your mistakes what u could have done better and work on it how to improve
Roles
Languages
Purchase (15€ / hour)
---
d***********@gmail.com (21/03/22 13:05:34)
(after 2 hours)
was good
---
b***************@gmail.com (16/03/22 18:04:47)
(after 1 hour)
Learned quite a bit from him about macro and decision making. He was patient and explained anything I had questions about. If you're stuck or just looking to get ahead I would recommend his coaching. Thanks.
---
j*****@gmail.com (29/01/22 16:53:46)
(after 1 hour)
Very good and thorough coaching, fast at identifying your mistakes and correcting them in a good way. Was very respectful and honest. Highly recommended!
---
j********@icloud.com (04/12/21 16:03:48)
(after 5 hours)
Perfect gives good advices to do the right things at the right time and learn how the jungle game works
---
d*********@gmail.com (26/09/21 19:28:05)
(after 5 hours)
Great coach. Easy to schedule sessions with, and very good at spectating live games. He lets you know what to do but understand that you will make errors. Great at helping you understand what your weak points are and how to improve. Would highly recommend.
---
f*******************@gmail.com (15/08/21 05:07:14)
(after 1 hour)
patience and cool coach. i am surely playing better
---
C********@gmail.com (28/05/21 15:08:42)
(after 3 hours)
Insanely good coaching
---
i*****************@gmail.com (16/04/21 18:56:43)
(after 1 hour)
Really good!
---
t************@gmail.com (12/03/21 17:34:28)
(after 1 hour)
good!
---
v***********@gmail.com (09/03/21 17:31:44)
(after 1 hour)
awesome person, great advice
---
| | | | | | | | | |
| --- | --- | --- | --- | --- | --- | --- | --- | --- |
| Champion | Wins | Defeats | Win Ratio | Kills | Deaths | Assists | K/D/A Ratio | Creeps |