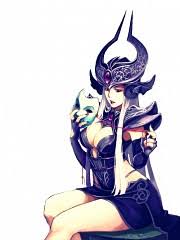 Last seen:
6 days ago
Last week:
0 hours
Total:
487 hours
Avg. rating:

S10 D1 Player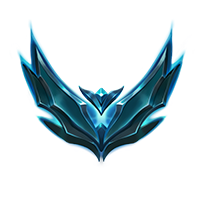 Send Message
Discord: Filip95#0459
---
Please read ALL my description before you purchase, I'm a very serious coach and I love to work with motivated people willing to learn and become BETTER LEAGUE PLAYERS
Click here for photo- PROMOTED IN MASTER 7 November 2020, Season 10
Click here for photo- PROMOTED IN CHALLENGER 30 August 2019, Season 9
Click here for photo- PROMOTED IN MASTER 30 March 2020, Season 10
Discord preferably: Filip95#0459
Skype: yooo_alexu705
Challenger/Master last 7 seasons. Together, as a team, we will improve your gameplay - I'll be teaching how to carry in league of legends!
Hello, I'm Filip, nice to meet you ! I'm 25, from Bucharest(Romania), I graduaded medicine last year and at the moment i work as a resident doctor at the Military Hospital in Bucharest for the Radiology and Imaging department.
I started to play League of Legends in preseason 3. By the end of the season I reached Challenger. Until season 5 I played in several teams, after that I became one of the best boosters/coaches in league of legends. Basically i have 3 big hobbies: medicine, league of legends and fitness !
How did I get challenger in the first season I started to play League ? Dota/Starcraft and World of Warcraft gave me the experience and skill to reach that so fast. I have been a gladiator in WoW pvp (2700 rating in 3's ) + many hours of Dota/Warcraft 3 !
I can teach any role in League of Legends, I play the game almost everyday and I master all 5 roles with a variety of champions.
The best way to improve in league of legends is to get a complete session(3 hours) from the start so i can teach you 2 important things : MACRO(general decision making during the game) and Micro(lane phase+champion skill).
Together, in our COMPLETE (3 hours) coaching session we will discuss and improve:
1. GENERAL GAME KNOWLEDGE
-What champions should be banned depending on current patch
-How to counterpick
-Keystone/Runes
-Summoner Spells
-Build variety depending on team composition/ enemies
2. LANING PHASE
-Farming skills/technique
-How to trade efficiently with your opponent
-How to control minion wave( when to push, when to freeze )
-What to do if you destroy the first tower
-What to do if you lost the first tower
-Where to place your wards
-How to predict their jungle pathing in order to avoid the gank
-How to position in the lane depending on your jungler
Only for junglers:
-Jungle pathing
-Invade him level 2-3 or not ? ( aim : stealing buff or first-blood )
-How and where to gank
-Use or keep smite in certain situations
-How to help team with vision
-Stealing nashor technique
3. MACRO GAMEPLAY/HOW TO PLAY THE MAP EFFICIENTLY
-Lane rotation after getting towers
-How and when to roam
-Best places to ward / Map vision
-Time Control
-Objectives
-How to position yourself in team fights
-Target focus
-HOW TO END A GAME
Standard=Full Coaching session(3 hours) description :
Discord/Skype for voice.
Firstly , we will discuss about what champion you want to play/learn, keystone/runes, build, summoner spells, hard counters.
Secondly, depending on the champion/role you want, I'll be playing your champion/role with sharescreen and explain everything i do and most importantly, why i take these decisions in these moments! or I'll be watching some game that you already played, teaching and giving ways to improve your mistakes.
Thirdly, after the second part, we will be doing some games together giving you direct(live) indications for our game. After you master your champion during lanephase(which is the most important, because most of the people already give up before min 20), we will discuss about Macro play and the most important thing, what to do/how to help your team to win the game !
Long story short: I give you all the theory you need for your champions then we are going to apply it in our duoqueue-games !
This is how a standard lesson would be, depending on your preference, a variety of things might be changed !
After many hours of coaching, what worked best for my clients is doing a Complete session ( 3 hours purchase ) so there's enough time to incorporate most of the things explain above, in theory and practice, and make you a BETTER LEAGUE PLAYER !
Add me on skype to discuss about coaching session : yooo_alexu705
Discord preferably: Filip95#0459
Roles
Languages
Purchase (15€ / hour)
---
m*********@hotmail.com (27/09/18 20:35:31)
(after 2 hours)
GG
---
m*********@hotmail.com (25/09/18 14:25:03)
(after 1 hour)
Great coach!
---
m*********@hotmail.com (25/09/18 12:16:15)
(after 2 hours)
Great !
---
p******@hotmail.fr (24/09/18 21:36:05)
(after 3 hours)
Best Coacg I've seen ! It as a pleasure, I learnt a lot :)
---
c*********@yahoo.co.uk (30/08/18 17:32:51)
(after 2 hours)
Very good, clear and easy to talk too, would recommend will defo be using him again
---
s**********@gmail.com (04/08/18 09:52:40)
(after 3 hours)
best coacher i ever had, he's awesome <3
---
s**********@gmail.com (31/07/18 08:05:00)
(after 2 hours)
he is the best coaching.
---
s**********@gmail.com (30/07/18 10:51:36)
(after 2 hours)
i love this coach, he's the best
---
i**********@gmail.com (11/07/18 15:47:02)
(after 3 hours)
Really helpful and friendly, offers a lot of help. Definitely would hire again!
---
a*************@gmail.com (03/06/18 15:37:01)
(after 5 hours)
great coaching
---
| | | | | | | | | |
| --- | --- | --- | --- | --- | --- | --- | --- | --- |
| Champion | Wins | Defeats | Win Ratio | Kills | Deaths | Assists | K/D/A Ratio | Creeps |