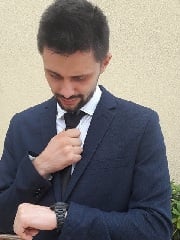 Last seen:
6 hours ago
Last week:
14 hours
Total:
1658 hours
Avg. rating:

R4 Coatpustmain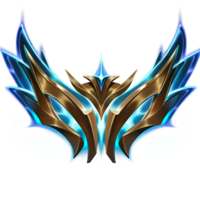 Send Message
Discord: Coatpustmain#9618
---
SoloQ Experience
Europe Nordic&East (Peak) :
Challenger EuNE Season 5 / Season 6 / Season 7 / Season 8 / Season 9 / Season 10(Around 500-800LP)
Former Rank 1 Challenger EuNE Season 7 / Season 8
Europe West (Peak) :
Master Tier EuW Season 6 / Season 7 / Season 8 (Around 0-300LP)
GrandMaster EuW Season 9 (Around 500LP)
Challenger EuW Season 10 (Around 450LP)
Coaching Experience
Since January 2017:
I've done over 1500 hours on my coaching session
I had over 500 students until this moment.
I'm Coatpustmain, Aka. CPM, 25 y/o, Professional League of Legends Player/Coach. I started playing League of Legends at the end of Season 2. For any questions, please contact me on Discord: Coatpustmain#9618
Schedule
1 hour session: In this case we will Review one of your games in full details.
2 hours session: This is the Recommended Session. (Details Below)
3 hours session: This is the Best Session. (Details Below)
BONUS: If you have Patience, you are the right person for my session!
F.A.Q.
Q: "On Which Regions can you provide Coaching?"
A: "I can provide coaching on: EUW, NA, EUNE, TR, RU, LAN, LAS, BR, JP, OCE"
Q: "On Which Roles can you provide Coaching?"
A: "I'm a coach for soloQ Players on all roles: Top, Jungle, Mid, ADCarry, Support. "
Q: "Can you provide coaching for teams ?"
A: "Yes, I can. I will do a special offer for teams."
How does the session work?
(for minimum 2 hours session)
Our session will be like this:
First Step (30-120 Minutes)
You are going to play one or two games so I can analyze your strengths and faults, what are you doing right, what are you doing wrong, your biggest problems and what you can Improve on !
I will spectate through the LoL Client your games and we are going to talk after your games about all of the things I've mentioned before!
Second Step (15-45 Minutes)
We are going to go into a custom game where I will explain you everything from the beginning to the end (All basics) about the role that you want to improve on. I'm gonna show you some things on the map and I will tell you what can happen when you play a specific role. If you have any question, you can just ask me without any hesitation.
Third Step (5-20 Minutes)
We are going to look and talk about the runes/builds because we need to be sure you have the best of them.
I'm going to teach you how to create them correctly by your playstyle / looking at statistics.
Last Step (30-120 Minutes)
After we did the ENTIRE SETUP, you are going to play more games to see the improvements right away. Game after game we will focus on Perfecting your Playstyle.
NOTE: If you have a very good PC, I can spectate LIVE your games.
Special Cases
I would like to play with you some games to Coordonate you on the map to make you understand How to abuse your advantage and How to play in difficult situations.
Mechanics Problems
If you have problems on your Mechanics on your Main Champion, we might go into the Practice Tool and I will teach you some Mechanics on one of your main champions.
Contact / Social
The best way to contact me for coaching is through Discord, but you can use Skype or Twitter as well!
Discord ID: Coatpustmain#9618
Skype ID: Lavidaan
Twitter: Twitter.com/Coatpustmain
My schedule is flexible. Let me know of a time that suits you and I will accommodate for it.
Standard Lessons on our Session


How to abuse your advantage | How to carry a game


How to lead a team to victory


How to ward | Ward Tricks | Leave the lane and use your movement for your advantage | When to Recall


How to farm better | Counter Farm | How to handle your economy


How to communicate with the team | Game Calls + Tricks


How to push the lanes | When to join your team in the teamfights


[Champion Select] Tier of the moment | Counterpick


[Theorycrafting] Runes | How to build | What do build


[GamePlay Analysis] Spectating the game | Analyzing what you're doing wrong


Roles
Languages
Purchase (15€ / hour)
---
m***********@hotmail.ca (30/11/20 22:18:40)
(after 2 hours)
1st experience with a coach. Friendly and really helpfull. Would recommend it to anyone who want to improve his skills on league. I practiced jg with him and i can't wait to see the result. 5/5
---
i********@gmail.com (30/11/20 00:56:01)
(after 2 hours)
CPM is a very friendly and insightful coach. He taught me how to understand and dominate the game earlier than I thought possible. I highly recommend even one session with him as he will point out mistakes that either make/break the game. He was extremely flexible with the scheduling and very fast to respond. I look forward to climbing with all the advice he gave.
---
j***********@gmail.com (29/11/20 23:08:07)
(after 10 hours)
5/5
---
I**************@gmail.com (23/11/20 10:43:45)
(after 6 hours)
I am a gold player who was looking to improve. Coatpustmain Literally, the coolest, Kindest, most thorough Coach I have ever had. He will do his best to help accommodate schedules and my friends and I saw a much larger improvement in my gameplay as ADC since getting the lessons. Thank you very much I look forward to paying for more in the future. If I could give 6 stars I would.
---
m************@gmail.com (10/11/20 15:30:08)
(after 1 hour)
Personally, I think he was one of the best coaches I've worked with. Taught me a lot about the macro aspect (That's what I specifically asked for) of the game, as well as made a clear blueprint for me to use whenever I'm practicing/climbing. We went over a live-game (That unfortunately did not go so well) and then a VOD review, thus allowing me to understand more about the game. A lot of tips were given at the end, on how to draft properly/shot call more efficiently in amateur tournaments. Definitely recommend this coach to anyone looking to improve.
---
d*********@hotmail.com (07/11/20 13:20:47)
(after 2 hours)
Awesome session again :) will come back to him as soon as i reached a higher lvl in ranked. shared very usefull information for me.
---
j**********@gmail.com (03/11/20 10:47:47)
(after 2 hours)
2nd session, this time two hours, already gone from d4 0lp to d2 within a matter of weeks. Expecting d1-masters soon with what I know now.
---
u**********@gmail.com (19/10/20 19:26:05)
(after 5 hours)
Really usefull notes. If we want to improve we need to focus on our own mistakes and how to solve this situations. This is what we exactly do in most of our review sessios which I found it really helpfull. Now I will try to apply all this things in every single game. Many thanks!
---
g*************@gmail.com (17/10/20 18:17:57)
(after 3 hours)
A very friendly coach who is willing to help in every way possible. He knows alot about the game and helps u understand how to play and what to do next while also keeping in mind what to do afterwards. He takes the time to tell you everything you need to know and helps with decisionmaking when needed. For example I had alot of problems with the early game with wave management and trading into my opponent. After these lessons i know what to do and when to do it. How to control my wave and when to shiver the wave, when to recall and when to stay for a plate or objective. He is a overall good and very friendly coach and I'm certainly keeping him in mind for when I might want another session to see how far I came along or even for a flex team to practice and for communication practice.
---
a*******@gmail.com (14/10/20 16:36:36)
(after 3 hours)
We talked before the meeting about which lane I play and prefer champions. The session started by watching a game without communication to uncover and correct my main mistakes. In the second game, we applied the tips and guidance, resulting in me dominating and leading the game. He has a deep understanding of the game and showed patience and friendliness towards me. Definetly recommending him
---
| | | | | | | | | |
| --- | --- | --- | --- | --- | --- | --- | --- | --- |
| Champion | Wins | Defeats | Win Ratio | Kills | Deaths | Assists | K/D/A Ratio | Creeps |