Last seen:
1 year ago
Last week:
0 hours
Total:
0 hours
Avg. rating:

GIA Emi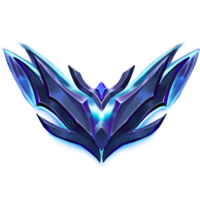 Send Message
---
Hello, my name is Emanuel "Emi" Ursachi, a 23 years old professional coach with experience in EBL, LGC, UK LVP, LVP Spain, European Masters, Turkey LCS and IESF Korea.
I am providing coaching in all regions and I am looking to share my knowledge with every player interested in growing and improving.
About me
» High Master-Challenger since Season 5 , Diamond 1 currently
» In-depth knowledge about League of Legends strategy and gameplay
» Great communication skills (very vocal and friendly)
» Passionate and willing to walk the extra mile for players when needed
» Analytical skills (ability to gather, view and analyze different forms of information in detail)
» Technical and computer skills (advanced at using Office type programs such as GDocs, MS Office, OpenOffice; good at using various tools such as Trello, gametactic and willing to adapt to new/different ones)
» Creative and open minded when it comes to problem solving
What will you learn and what will we do in our session
First Step (10-30 Minutes)
We are going to go into a custom game where I will explain you everything from the beginning to the end (All basics)
about the role that you want to improve on. I'm gonna show you some things on the map and I will tell you what can
happen when you play a specific role. If you have any question, you can just ask me without any hesitation.
Second Step (5-15 Minutes)
We are going to look and talk about the new runes/builds because we need to be sure you have the best runes/build.
I'm going to teach you how to create them correctly by your playstyle / looking at statistics.
Third Step (30-120 Minutes)
You are going to play one or two games so I can analyze your strengths and faults, what are you doing right, what are you doing wrong,
your biggest problems and what you can Improve on !
I will spectate through OP.GG your games and we are going to talk after your games about all of the things I've mentioned before!
Contact
Discord -> Emi#5352
Skype -> emiemiemi951
Mail -> emiibtw@gmail.com