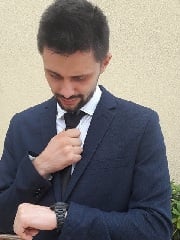 Last seen:
7 hours ago
Last week:
14 hours
Total:
1508 hours
Avg. rating:

FGP Coatpustmain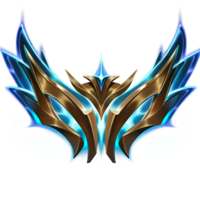 Send Message
---
SoloQ Experience
Europe Nordic&East (Peak) :
Challenger EuNE Season 5 / Season 6 / Season 7 / Season 8 / Season 9 / Season 10(Around 500-800LP)
Former Rank 1 Challenger EuNE Season 7 / Season 8
Europe West (Peak) :
Master Tier EuW Season 6 / Season 7 / Season 8 (Around 0-300LP)
GrandMaster EuW Season 9 (Around 500LP)
Challenger EuW Season 10 (Around 450LP)
Coaching Experience
Since January 2017:
I've done over 1300 hours on my coaching session
I had over 400 students until this moment.
I'm Coatpustmain, Aka. CPM, 25 y/o, Professional League of Legends Player/Coach. I started playing League of Legends at the end of Season 2. For any questions, please contact me on Discord: Coatpustmain#9618
Schedule
1 hour session: In this case we will Review one of your games in full details.
2 hours session: This is the Recommended Session. (Details Below)
3 hours session: This is the Best Session. (Details Below)
BONUS: If you have Patience, you are the right person for my session!
F.A.Q.
Q: "On Which Regions can you provide Coaching?"
A: "I can provide coaching on: EUW, NA, EUNE, TR, RU, LAN, LAS, BR, JP, OCE"
Q: "On Which Roles can you provide Coaching?"
A: "I'm a coach for soloQ Players on all roles: Top, Jungle, Mid, ADCarry, Support. "
Q: "Can you provide coaching for teams ?"
A: "Yes, I can. I will do a special offer for teams."
How does the session work?
(for minimum 2 hours session)
Our session will be like this:
First Step (30-120 Minutes)
You are going to play one or two games so I can analyze your strengths and faults, what are you doing right, what are you doing wrong, your biggest problems and what you can Improve on !
I will spectate through the LoL Client your games and we are going to talk after your games about all of the things I've mentioned before!
Second Step (15-45 Minutes)
We are going to go into a custom game where I will explain you everything from the beginning to the end (All basics) about the role that you want to improve on. I'm gonna show you some things on the map and I will tell you what can happen when you play a specific role. If you have any question, you can just ask me without any hesitation.
Third Step (5-20 Minutes)
We are going to look and talk about the runes/builds because we need to be sure you have the best of them.
I'm going to teach you how to create them correctly by your playstyle / looking at statistics.
Last Step (30-120 Minutes)
After we did the ENTIRE SETUP, you are going to play more games to see the improvements right away. Game after game we will focus on Perfecting your Playstyle.
NOTE: If you have a very good PC, I can spectate LIVE your games.
Special Cases
I would like to play with you some games to Coordonate you on the map to make you understand How to abuse your advantage and How to play in difficult situations.
Mechanics Problems
If you have problems on your Mechanics on your Main Champion, we might go into the Practice Tool and I will teach you some Mechanics on one of your main champions.
Contact / Social
The best way to contact me for coaching is through Discord, but you can use Skype or Twitter as well!
Discord ID: Coatpustmain#9618
Skype ID: Lavidaan
Twitter: Twitter.com/Coatpustmain
My schedule is flexible. Let me know of a time that suits you and I will accommodate for it.
Standard Lessons on our Session


How to abuse your advantage | How to carry a game


How to lead a team to victory


How to ward | Ward Tricks | Leave the lane and use your movement for your advantage | When to Recall


How to farm better | Counter Farm | How to handle your economy


How to communicate with the team | Game Calls + Tricks


How to push the lanes | When to join your team in the teamfights


[Champion Select] Tier of the moment | Counterpick


[Theorycrafting] Runes | How to build | What do build


[GamePlay Analysis] Spectating the game | Analyzing what you're doing wrong


---
i*******@gmail.com (04/06/20 11:44:43)
(after 1 hour)
A well done coach. Very helpful and interesting. A calm person who can explain every detail in pieces so you can understand everything faster. Best coach i ve ever seen.
---
k******************@gmail.com (02/06/20 20:27:43)
(after 2 hours)
He was amazing he taught me a lot of things that i can abuse my advantages and disadvantage which will help me carry my teammates most of the times to victory would recommend to let him coach you he will teach you lots of things you didn't know would change the game dramatically.
---
j*********@gmail.com (02/06/20 18:05:02)
(after 3 hours)
Great 3 hour session. I ve learnt the importance of fundamentals. Laning phase, roaming and warding were one of many themes we talked about. We reviewed few games and analyzed mistakes. Really happy with the session. Now all it takes is practice!
---
s**********@gmail.com (02/06/20 13:49:40)
(after 2 hours)
Coach Coatpustmain is really knowledgeable and very friendly guy, he learnt me a lot about macro, playing around vision, when to roam, when to back. I would definitely recommend him.
---
s**************@hotmail.com (02/06/20 11:04:44)
(after 3 hours)
was great session , he was really friendly and patient , helped me a lot learn my weakness and improved my strength , i saw results as soon as the session was done , i definitely recommend him if you want to learn a lot , he taught me everything about jungle role , also helped me with my map awareness and champion build and he was able to get me to the level i wanted to be and know what i really need to do step by step
---
a********@hotmail.com (01/06/20 12:23:10)
(after 3 hours)
first of all i took the best advised session which is 3 hours and man huge huge thanks to this coach and much respect super friendly and patient, ive never thought that i needed coaching this bad. ive learned a lot even tho i thought i am a pretty decent ad carry, but when we were spectating my game and he showed me what i was doing wrong at that point i knew how bad i needed someone to guide me not to say the least already on a win streak in ranked games the way the coaching started step by step was pretty amazing. We started by spectating my game and going into a custom game together to show me everything i need to know and going through every small detail and actually implementing it on my next game as he spectates again in a shared live stream and keeps advising u and telling u what and when to do stuff it was amazing and we even went duo last game and we smashed and i was amazed of how good i preformed man even the enemy team was calling me a smurf of how good i have gotten in only 3 hours session. cant wait to keep improving and learning more and more and i will definitely take another session to learn more and perfect my game.
---
J************@hotmail.com (26/05/20 10:04:59)
(after 2 hours)
really helpful about vision and controlling the win conditions. very knowledgeable.
---
p*******@gmail.com (25/05/20 21:00:54)
(after 3 hours)
CPM was a great coach, I liked the structured lesson plan, starting with a game review, then theory, then a duo game where he demonstrated the concepts. He also sent a written recap of the concepts to practice on my own afterwards. He was also very helpful in answering questions I had about some of the decisions I made during my games. Would recommend!
---
a********@hotmail.com (25/05/20 12:12:10)
(after 3 hours)
Very professional, chill and precise. Helped me find flaws in my game and hone what was already present, we did a session for support and went over some role fundamentals for movement and vision control as well as in-lane trading rules. Overall, learned a lot and will probably be seeking him out in the future for further improvement. P.S.: this is my second session with him, did one for jungle last year and shot up in rank directly after.
---
e************@gmail.com (21/05/20 23:14:55)
(after 2 hours)
His coaching exceeded my expectations. He told me everything I need to know about my lane and helped me improve on a lot of my in-game knowledge. I definitely recommend his coaching service to anyone that is struggling to climb out of your elo, I promise you he will help you in things that you thought you knew and really shine a light on the game and you will be surprised as well.
---
| | | | | | | | | |
| --- | --- | --- | --- | --- | --- | --- | --- | --- |
| Champion | Wins | Defeats | Win Ratio | Kills | Deaths | Assists | K/D/A Ratio | Creeps |